"This creamer is coconut-based, vegan, and suitable for most diets. Consider it the quickest brain food."
- Inverse.com

"...adds a rich coconutty taste to your coffee, while also boosting memory, creativity and concentration"
- tasteofhome.com

"Thought creamer wasn't healthy? Think again. It's not your average coffee creamer - it's better."
- Spoonuniversity.com
Focus Creamer with w/ Lion's Mane Mushrooms & MCT Oil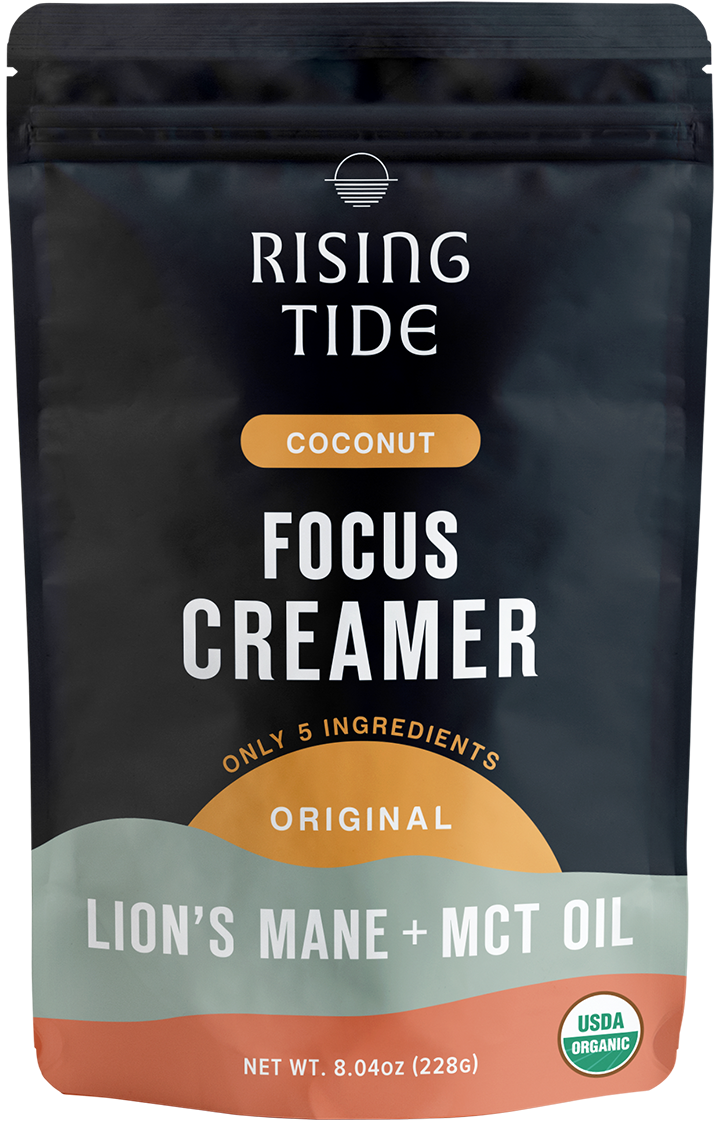 Focus Creamer is a premium sourced blend of 5 organic ingredients including coconut milk, lion's mane mushroom, mct oil, acacia fiber, & coconut nectar. Our blend stirs in perfectly with a spoon, is amazing with a hand frother, and tastes like light toasted creamy coconut.
NO Mycelium or filler ever!
Made in California. Organic, Vegan, Paleo & Keto Friendly, Dairy-Free, Gluten-Free, GMO-Free.
Ships from San Diego.
Just tried this product and I'm already hooked! It tastes great and I like that it combines all the ingredients I love, but don't always have time to mix in the morning
- REBECCA