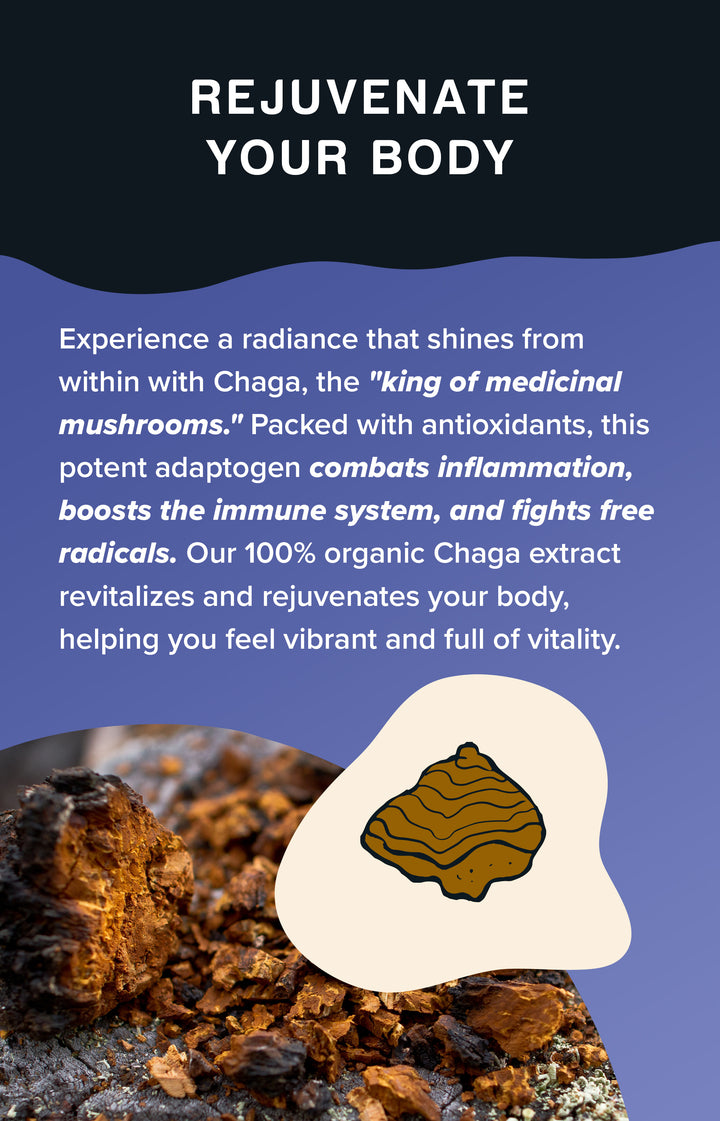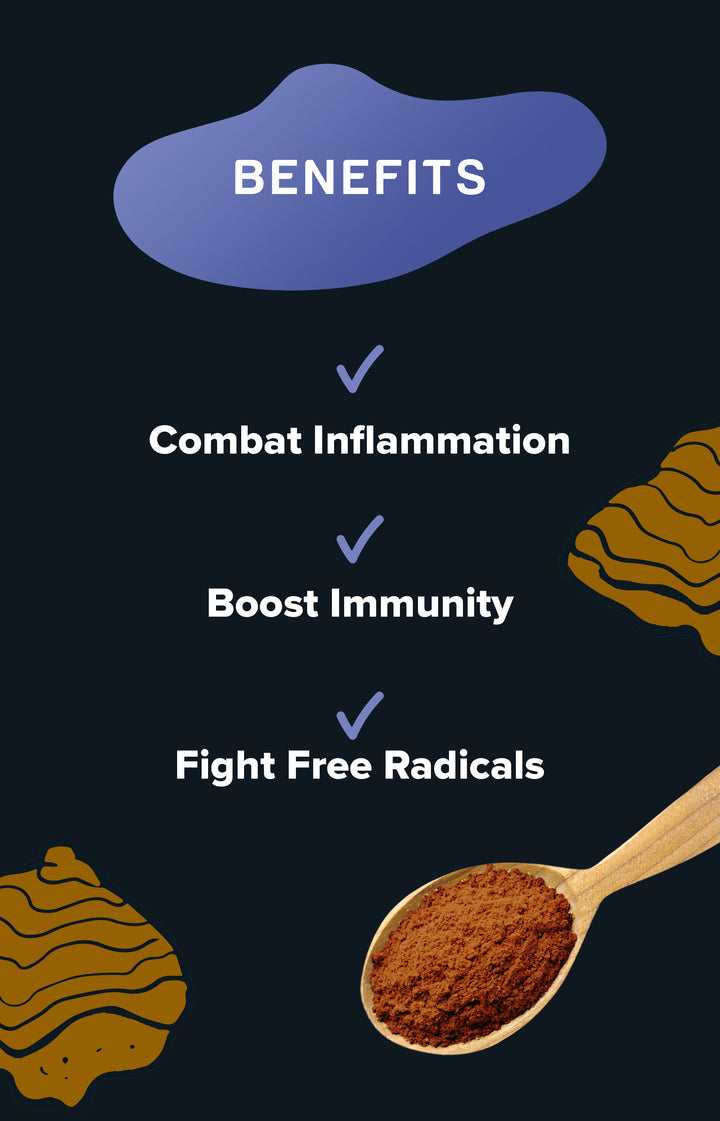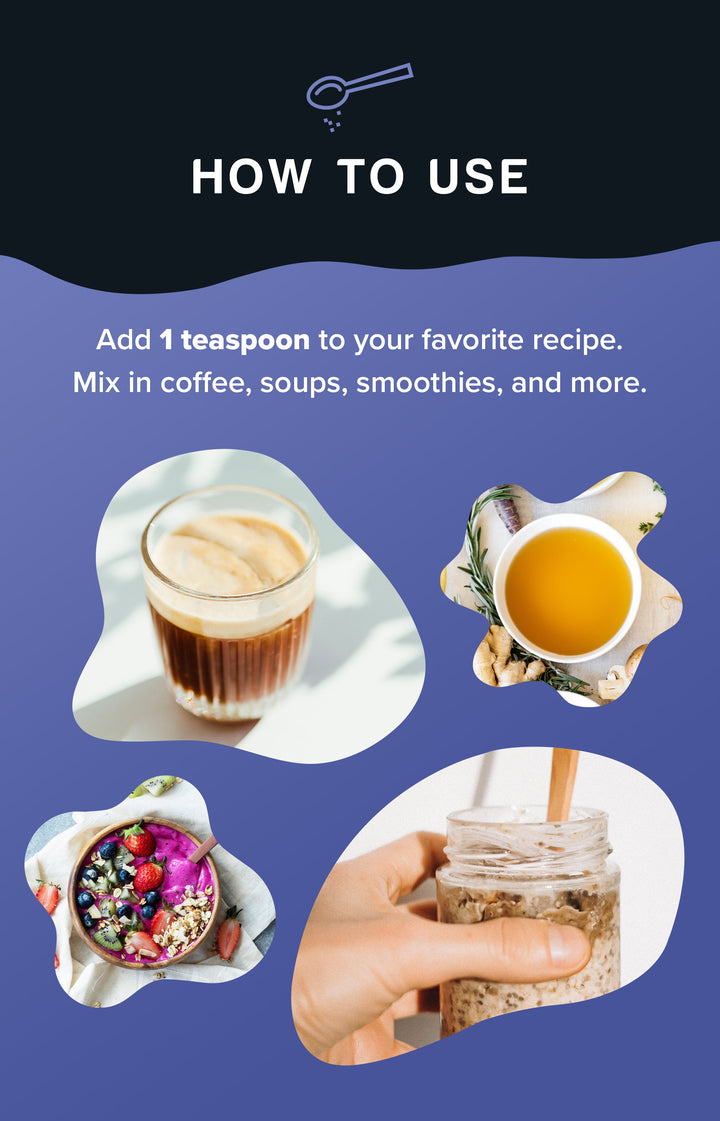 Chaga Mushroom Powder Extract
Experience a radiance that shines from within with Chaga, the "king of medicinal mushrooms." Packed with antioxidants, this potent adaptogen combats inflammation, boosts the immune system, and fights free radicals. Our 100% organic Chaga extract revitalizes and rejuvenates your body, helping you feel vibrant and full of vitality. 

Each bag contains 4 oz of Chaga Extract Powder.